若乃井酒造
Wakanoi Shuzo Co., Ltd.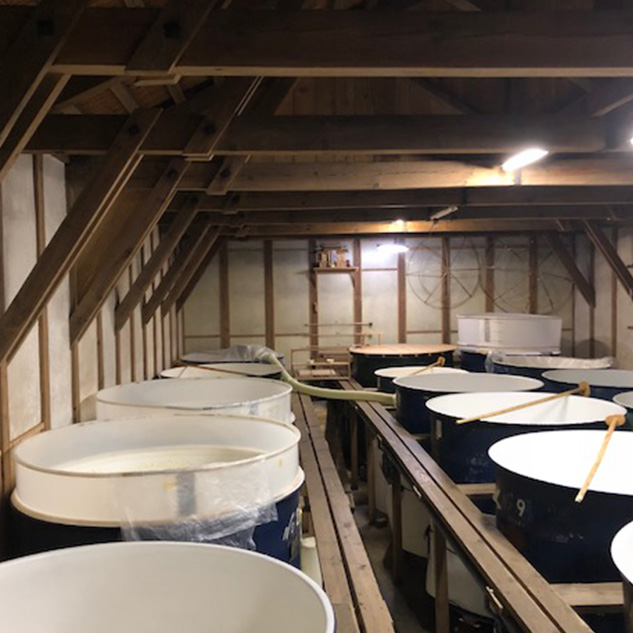 村の鎮守様の若宮八幡宮のそばを野川が流れておりました。その下流に井戸を掘ったところ、泉の如く清水が湧き出ました。その水は酒造りによく合う水質で、蔵人は大喜びでおいしいお酒を造りました。社名・銘柄の由来です。
The Nogawa River flowed by the Wakamiya Hachimangu Shrine, the village guardian. When a well was dug downstream of the river, fresh water gushed out like a spring. The water was suitable for brewing sake, and the brewers were delighted to make delicious sake. This is the origin of our company name and brand name.
香り穏やかで口当たりの柔らかい食中酒です。
This daiginjo is made from highly polished Yukimegami, a sake rice produced in Yamagata Prefecture, and brewed with Yamagata yeast. It has a mild aroma and a crisp, authentic, robust flavor. It is the perfect sake for serving as aperitif. It has an aroma reminiscent of bananas.
720ml
アルコール度数/Alcohol Content: 15%
日本酒度/Sake Meter Value: +2
精米歩合/Rice Polishing Rate: 35%
酸度/Acidity: 1.3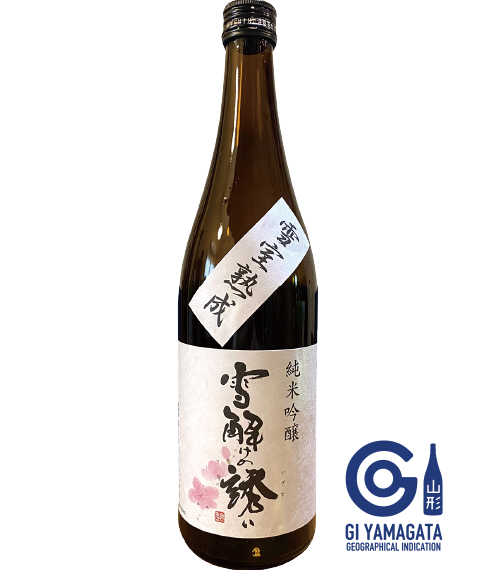 純米吟醸
雪解けの誘い
Jyunmai Ginjo
Yukidokenoizanai
雪室で熟成することで角の取れた丸みのある味わいに仕上がります。
It is matured and stored in a snow cellar at a room temperature of 2 degrees Celsius and 80% humidity throughout the year, resulting in a round and angular sake. It has a high alcohol content and a strong flavor. It is the best sake for refreshing taste dishes. Since each bottle is stored in the snow cellar, rather than in a tank, there is less area exposed to the air, and the sake is kept fresh and matured.
720ml
アルコール度数/Alcohol Content: 17%
日本酒度/Sake Meter Value: +2
精米歩合/Rice Polishing Rate: 50%
酸度/Acidity: 1.5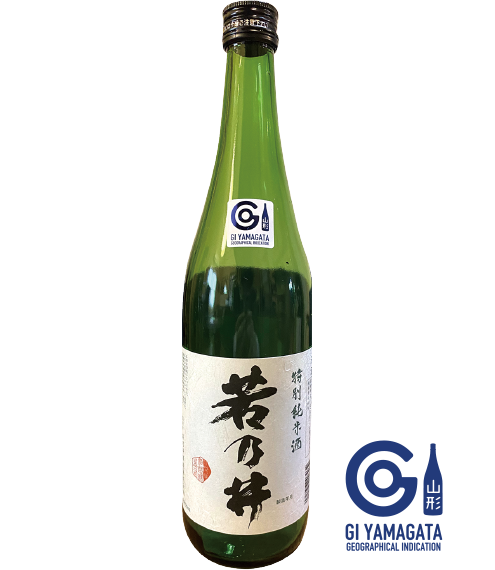 特別純米
GI 若乃井
Tokubetu Junmai
GI Wakanoi
甘みと酸のバランスが良く幅広い食べ物によく合います。
Aged in a snow chamber, it has a mellow taste with no harshness.
720ml
アルコール度数/Alcohol Content: 15%
日本酒度/Sake Meter Value: +1
精米歩合/Rice Polishing Rate: 60%
酸度/Acidity: 1.5