千代寿虎屋
Chiyokotobuki Toraya Co., Ltd.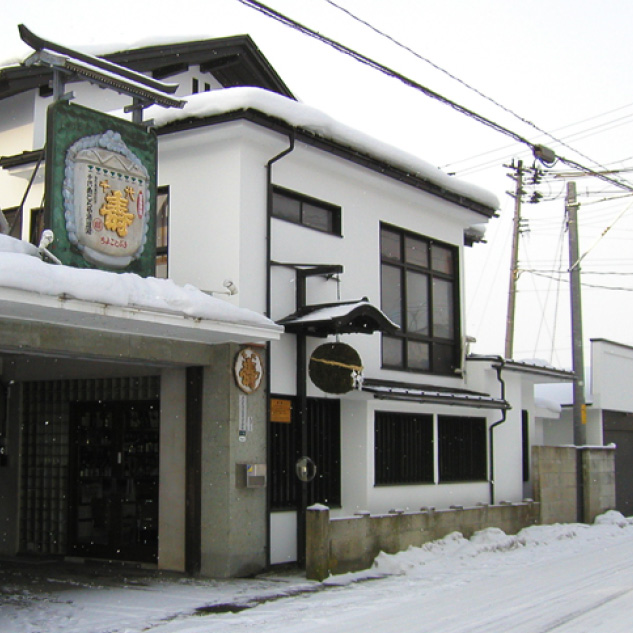 創業は1700年初頭、現在の山形市において初代大沼惣左エ門によると伝えられています。1922年に分家独立し、現在の「千代寿虎屋株式会社」となりました。以来、地域密着の酒造りを基本とし、手間暇をかけた手作りの地酒を醸しています。現在は全量山形県産米を使用し、特に酒造好適米については2つの酒米生産グループと一緒に米作りからの酒造りを実践し今日に至っています。また醸造発酵技術と地場産原料を使用した焼酎やリキュールを製造、関連会社ではワインを製造するなど幅広い商品を開発しています。
The company was founded in Yamagata City in the early 1700's by Oonuma Sozaemon I. In 1922, the company was spun off as a separate family and became the current Chiyokotobuki Toraya Co., Ltd. Since then, the company has been brewing local sake with a focus on the local community, and taking the time and effort to make it by hand. At present, we use all rice produced in Yamagata Prefecture, and in particular, we work with two sake rice production groups to produce rice suitable for sake brewing. We develop a wide range of products as we also produce shochu and liqueur using locally produced ingredients through brewing and fermentation technology, and our affiliated company produces wine.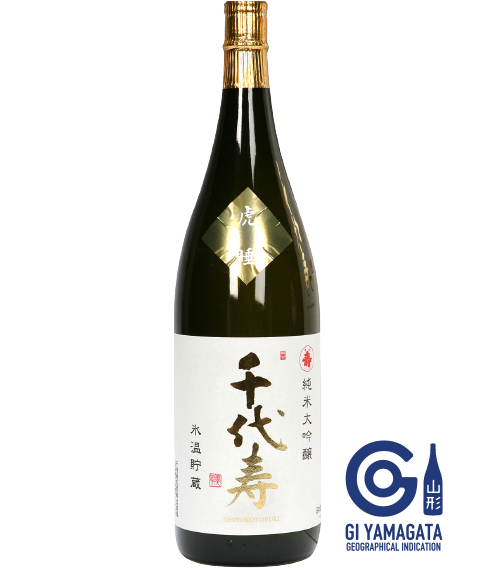 純米大吟醸
虎睡
Junmai Daiginjo
Kosui
契約栽培した特別栽培米の美山錦を使用。仕込みに手間暇を掛け、製麹には蓋麹法を用いて味わいを決める麹に神経を使い、低温長期でゆっくりと醸した純米大吟醸です。上槽後は速やかな火入れ、急冷後に氷温管理で貯蔵熟成させました。米のおいしさが生きた透明感のある芳醇で香味一体の味わいです。
Miyamanishiki, a specially cultivated rice grown under contract, is used. This Junmai Daiginjo is brewed slowly at low temperature for a long time using the lid koji method for making the koji, which determines the flavor. After bottling, it is quickly heated and cooled rapidly before being stored and matured at an ice-cold temperature. It has a clear, mellow, flavorful taste that brings out the best of the rice.
720ml
アルコール度数/Alcohol Content: 16%
日本酒度/Sake Meter Value: +3
精米歩合/Rice Polishing Rate: 48%
酸度/Acidity: 1.3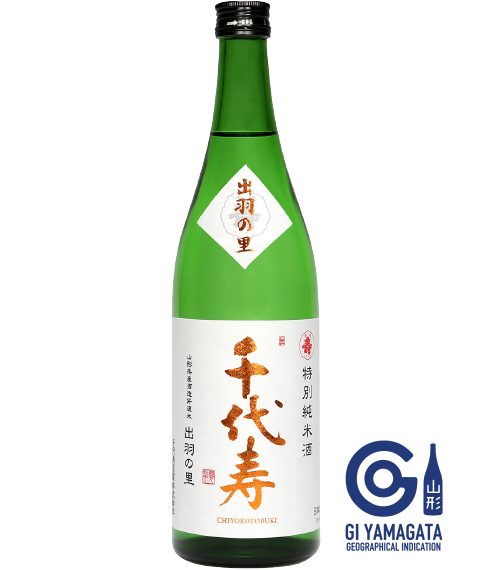 特別純米酒
出羽の里
Tokubetu Junmai
Dewanosato
【ワイングラスでおいしい日本酒アワード2017 金賞受賞】 山形県産オリジナル好適米"出羽の里"を使用した穏やかな香りとやさしい味わいの調和した特別純米酒です。やや冷やしてワイングラスでお楽しみ下さい。
[Gold Prize Winner of The Fine Sake Awards Japan 2017] This is a special Junmai-shu with a gentle aroma and a harmonious taste, made with "Dewa no Sato" from Yamagata Prefecture, an original rice suitable for manufacture of sake. Best enjoyed when it is slightly chilled in a wine glass.
720ml
アルコール度数/Alcohol Content: 15%
日本酒度/Sake Meter Value: −1〜+1
精米歩合/Rice Polishing Rate: 60%
酸度/Acidity: 1.3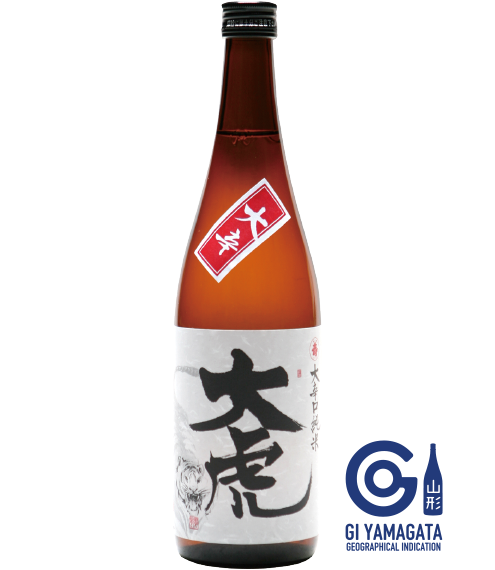 大辛口純米
大虎
Extra Dry Junmai
Ootora
強く元気な酵母と麹で、最後までしっかりと発酵させた純米酒です。飲み飽きしないすっきりとした辛口で料理との相性が良い純米酒です。
It is a junmai-shu that has been fermented thoroughly with strong and vigorous yeast and koji. It is a junmai-shu with a clean, dry taste that goes well with food.
720ml
アルコール度数/Alcohol Content: 15%
日本酒度/Sake Meter Value: +10
精米歩合/Rice Polishing Rate: 70%
酸度/Acidity: 1.5