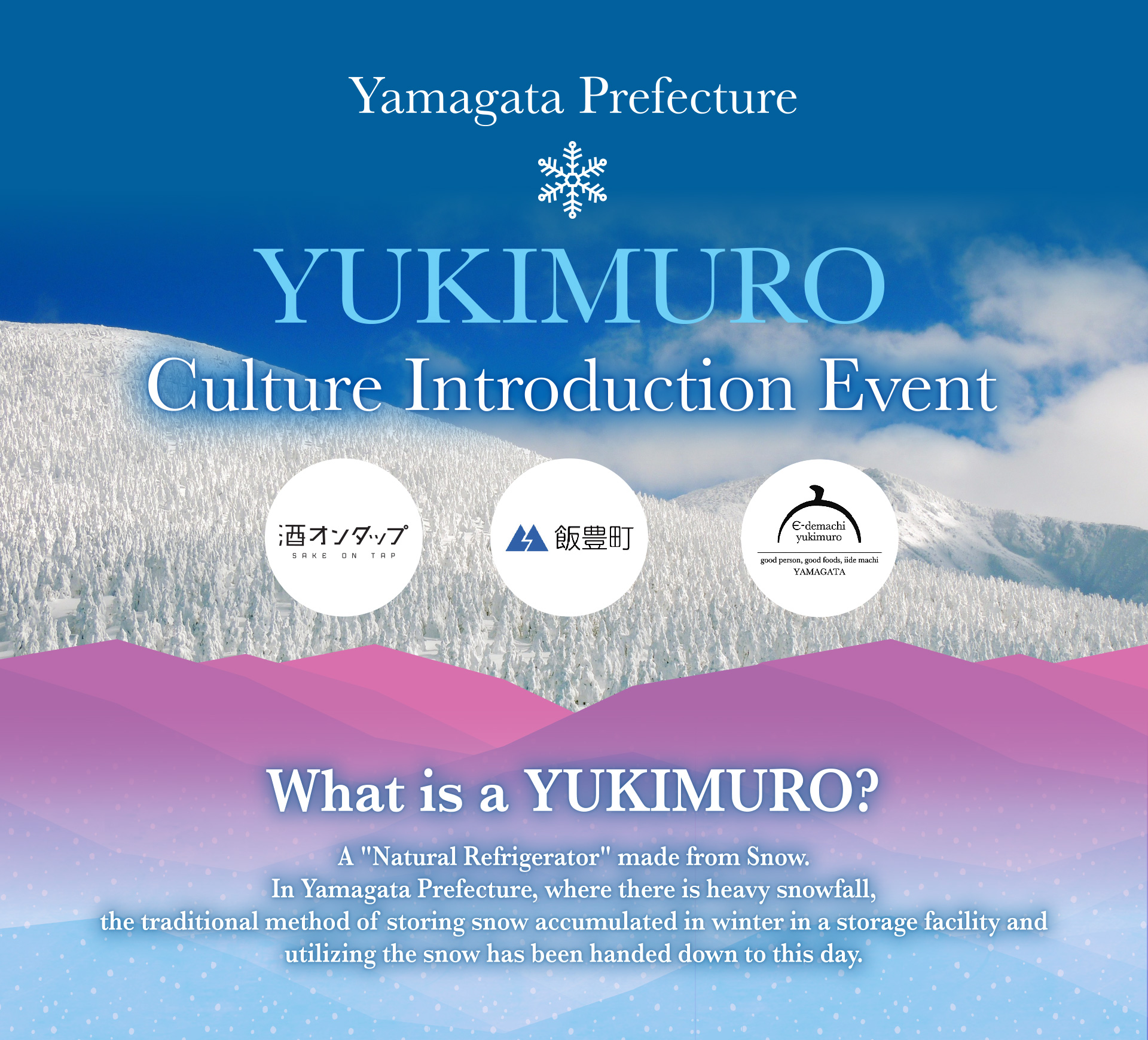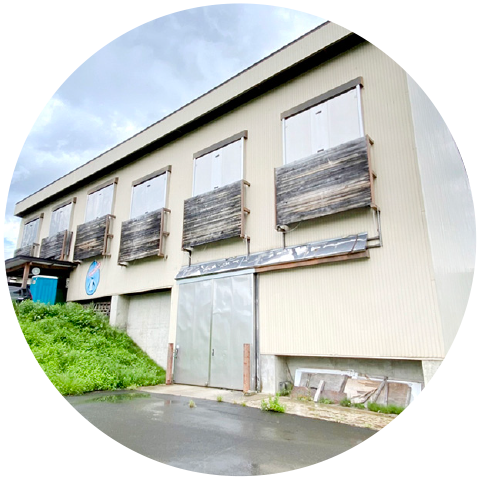 There are more than 10 Yukimuro in Yamagata Prefecture. The picture above shows a typical Yukimuro located in Nakatsugawa area. This is a picture of the exterior when there is no snow and there is the entrance of the Yukimuro. Ceremonies to foster a unique and colourful gastronomic culture. In December 2014, Tsuruoka City, located in the Shonai region, was recognised as Japan's first "UNESCO Creative City of Gastronomy".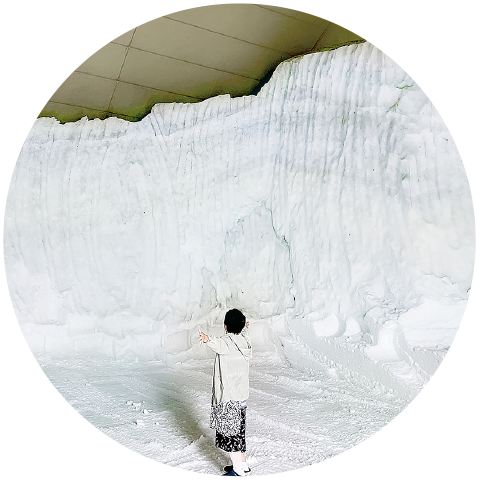 Snow piled up to the ceiling. Snow storage capacity 2,744m² (enough snow for 500 11-ton trucks)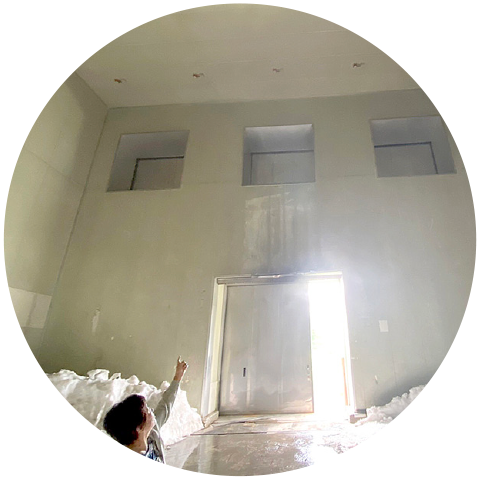 You can see the interior of a Yukimuro. See how high the ceiling is. Floor area 624m². Snow storage room 318.15m². Height 13m.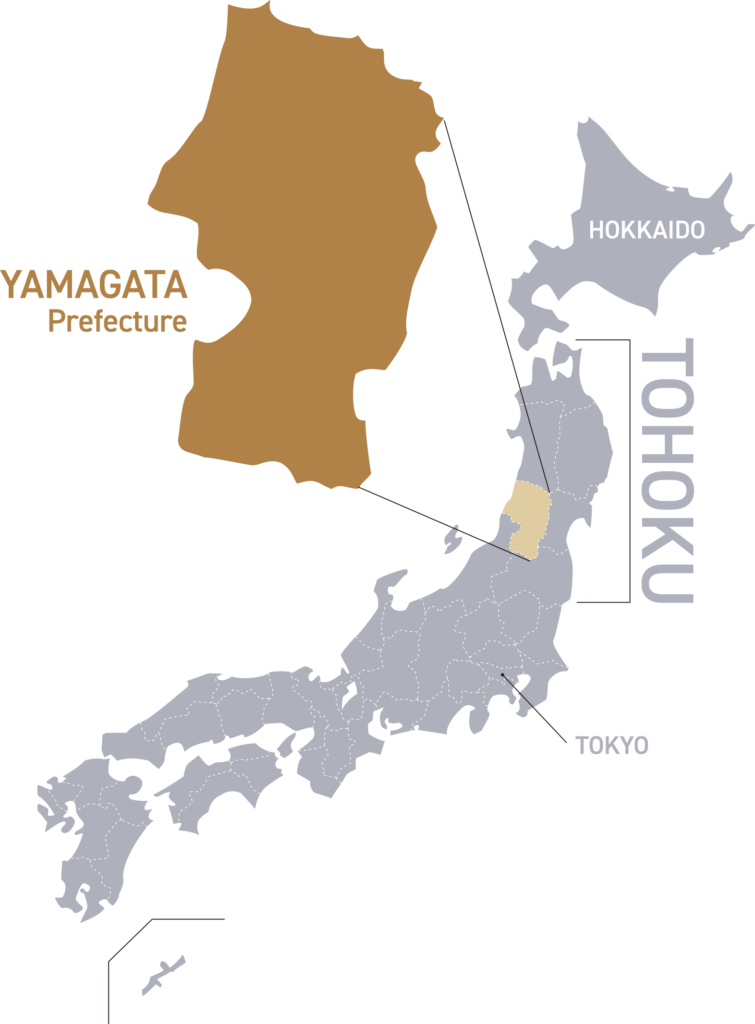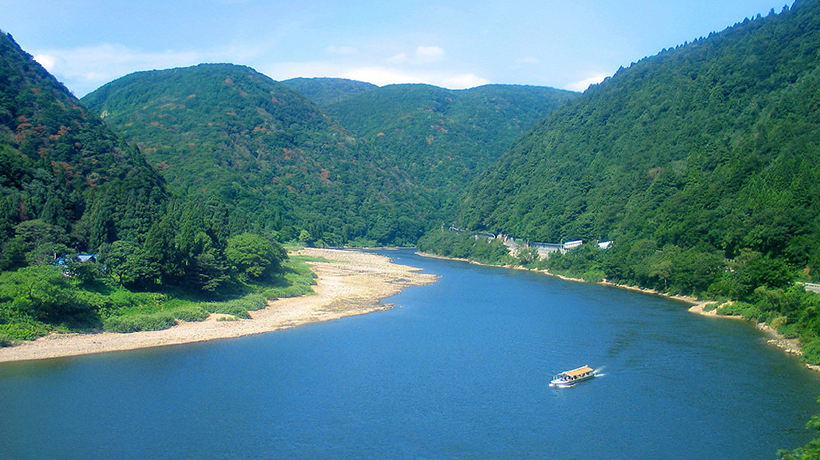 Surrounded by beautiful mountains and the area is blessed with beautiful nature, with the large Mogami River flowing through it.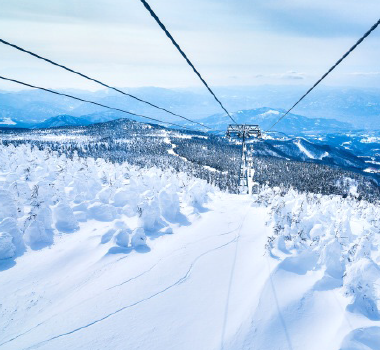 Winters in Yamagata Prefecture are very harsh, and it is not uncommon for snow to exceed three to five meters. This photo is the famous Yamagata Zao Snow Monster. It is a fantastic landscape created by trees covered with snow and ice.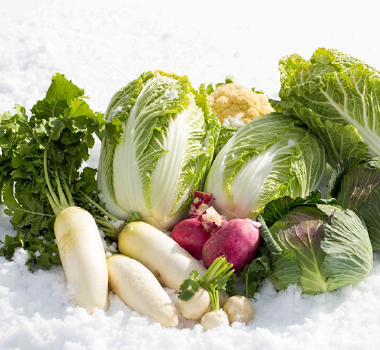 Many delicious foods such as seafood and mountain delicacies are produced.
Since their founding in 1890, Wakanoi Sake Brewery has been earnestly working on sake brewing with techniques handed down over generations in Iide Town, Yamagata Prefecture.
When stored at low temperatures in Yukimuro, the bitterness and roughness of sake are eliminated and becomes mellower.
Marushichi has been growing and selling the rice in Iide Town, Yamagata Prefecture. Taste the delicious Japanese rice. It is new rice and has a unique flavor and stickiness. If the rice is stored over a long period, the flavor will be lost, and especially from spring to the end of the rainy season, the freshness will drop rapidly as the temperature rises.
The characteristics of this Yukimuro aged coffee is that when stored in the Yukimuro, the unpleasant smell of aldehyde is reduced and the aroma greatly enhanced, resulting in a mellow coffee with excellent aroma. We invite you to try our freshly brewed Yukimuro coffee. But by storing it in a low-temperature, high-humidity Yukimuro at 4-6°C, it is easy to maintain a high level of freshness.
Storing potatoes in Yukimuro causes them to breakdown from starch to sugar at low temperatures, increasing as much as more than twice of the sugar content. Potatoes are carefully nurtured in the Yukimuro for over three months until they reach a sugar content of 8 or higher and deliver them to you in the best condition.